Hard to believe, but I still have two more food posts from the 2011 Easter Wonderland event that wrapped up at Tokyo Disneyland last week. For seasonal events, the Ambassador Hotel often offers special themed food and desserts.  Tokyo Disney has ended the dining pin promotion, but the desserts and special menus are still worth getting if you are visiting during a seasonal event.

For 2011, the Hyperion Lounge at the Tokyo Disney Ambassador Hotel had two desserts and beverages that were Easter themed. The main dessert was "Disney's Easter Wonderland" Special Dessert set that was an Easter Peach Melba with Fresh Fruit Tart.  The design includes a more obscure character — Oswald the Lucky Rabbit.  He became quite popular in Japan several years ago and made his first appearance as a float during the Easter celebration in 2010.  This dessert is actually a recreation of the float design and the Oswald merchandise offered this year.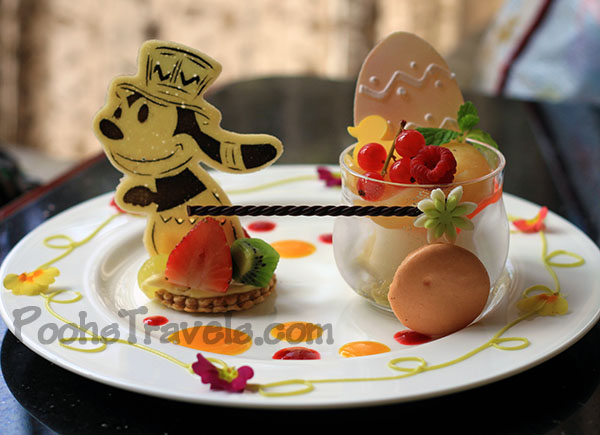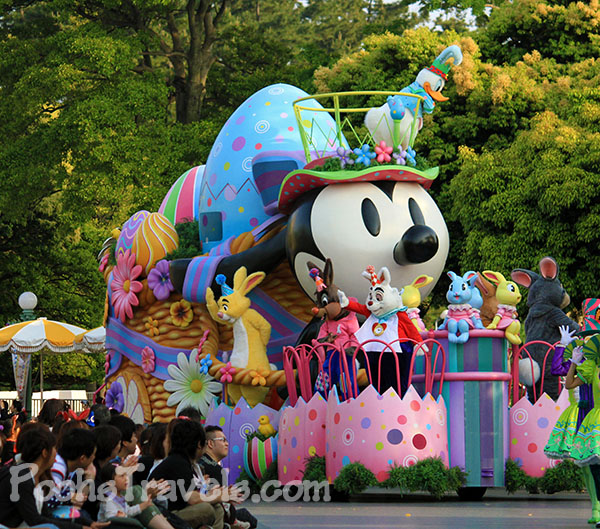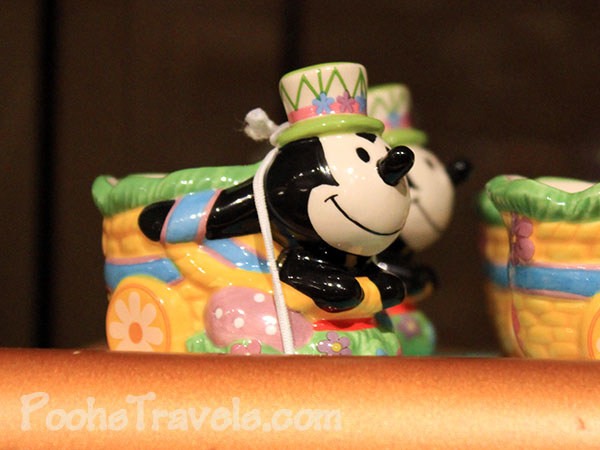 The pastry chef who designs and executes the seasonal desserts is quite adept at putting together some of the most amazing creations event after event.  While this one may lack some of the precision chocolate work other desserts have in the past, there are a number of intricate details on this year's that easily make up for it.  For a Spring themed dessert, the light texture and fruit flavors were a nice surprise.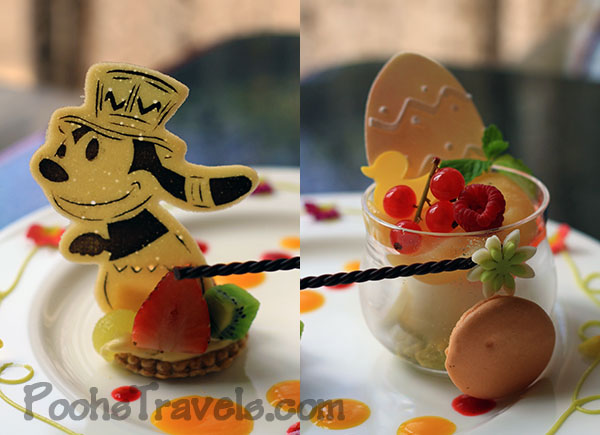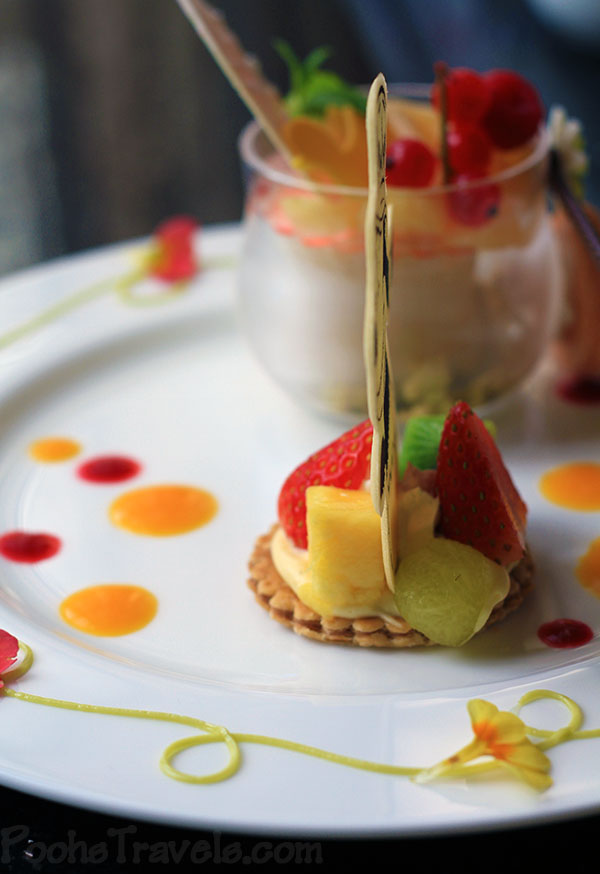 Looking over the dessert as I was photographing, I continued to find little missed details, including things like a hidden Mickey on the chocolate Easter Egg.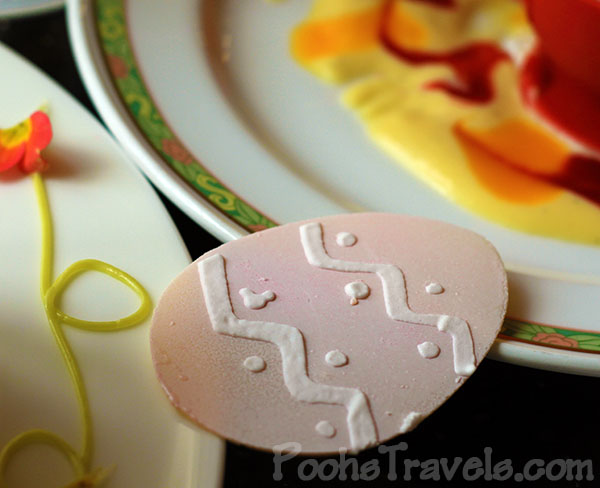 The other dessert we ordered was one of the specials from the regular Cake menu.  It was Mickey Mouse shaped, complete with his 2011 Easter hat on.  The detail elements were constructed of both chocolate and fondant — a cute design but a bit pricey when compared to the Easter Wonderland dessert set for a similar cost.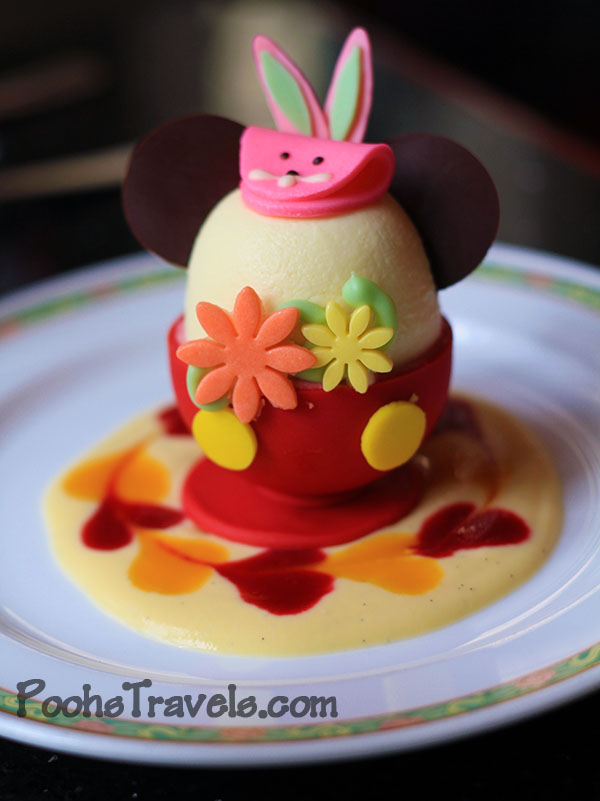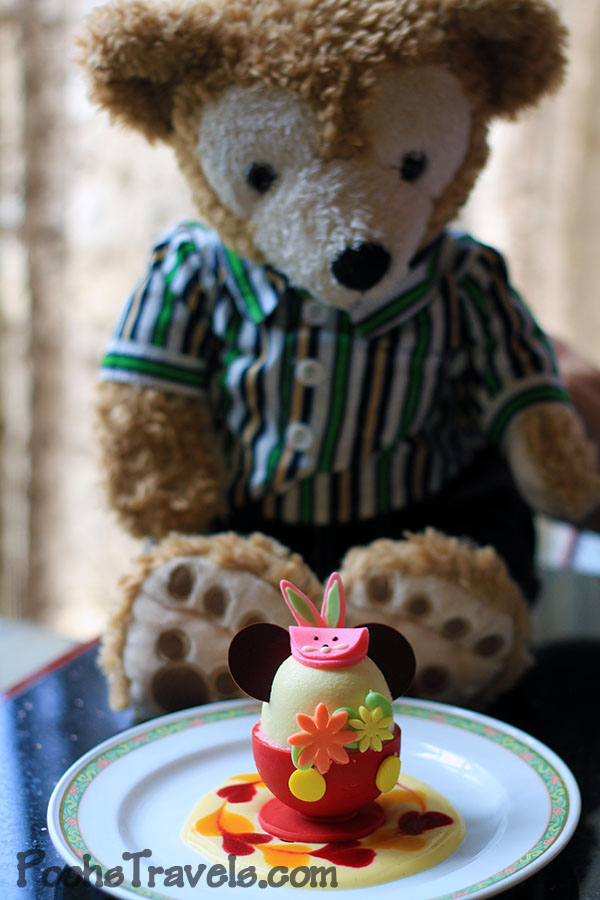 For this year's beverages, the alcoholic option was the "Ambassador Style" cocktail with cherry liqueur, Cointreau, Cassis Syrup, Cranberry Juice, Lemon Juice, and 7UP.  The non-alcoholic drink, "Easter Waltz", included Orange Juice,  Melon Syrup, 7UP and Jelly Balls, and a dated souvenir glass.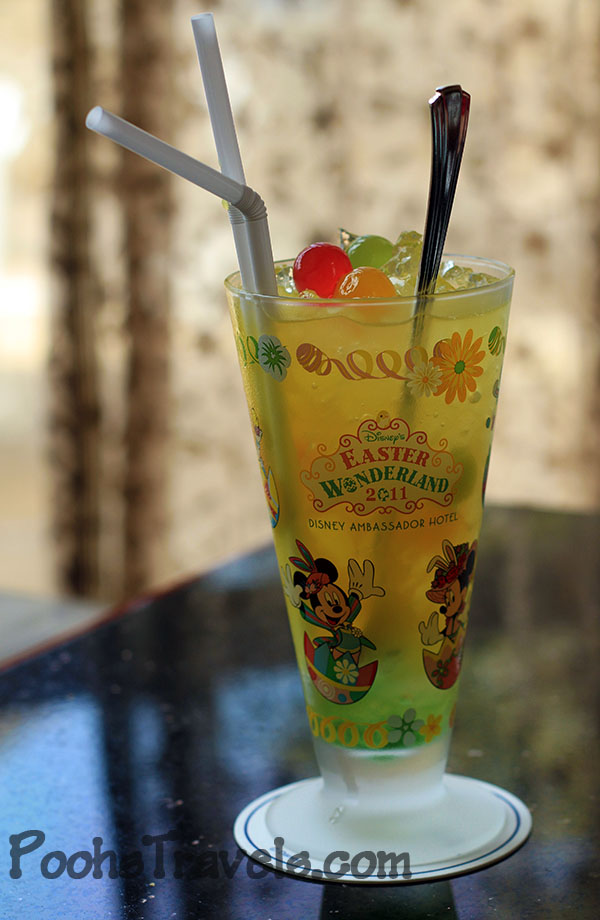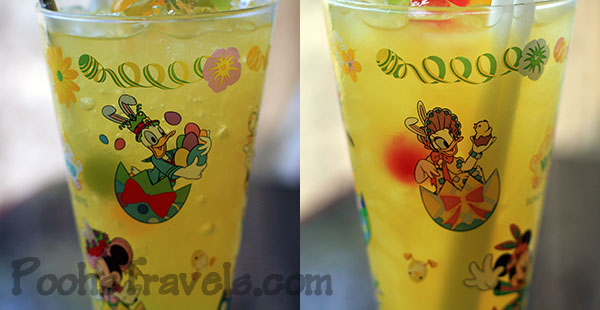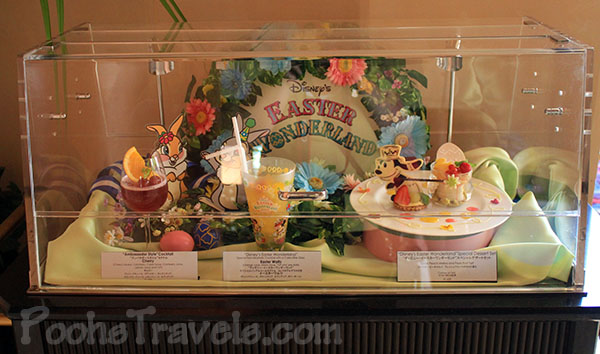 In addition to the dessert offerings, the Ambassador Hotel had a few Easter decorations as well.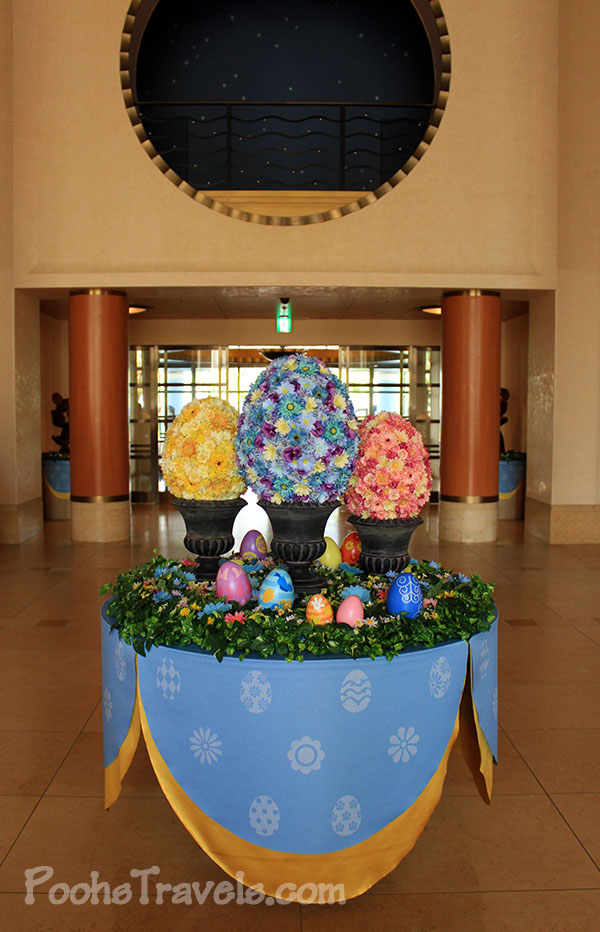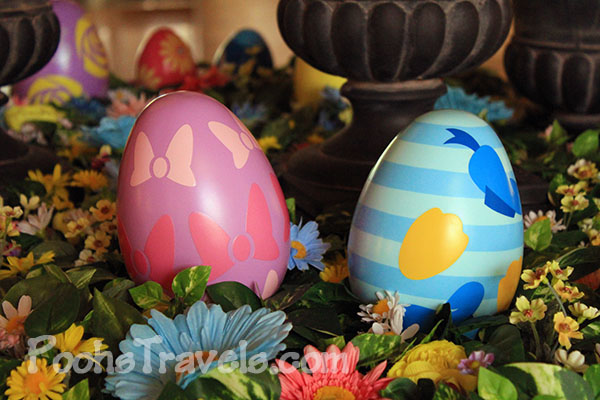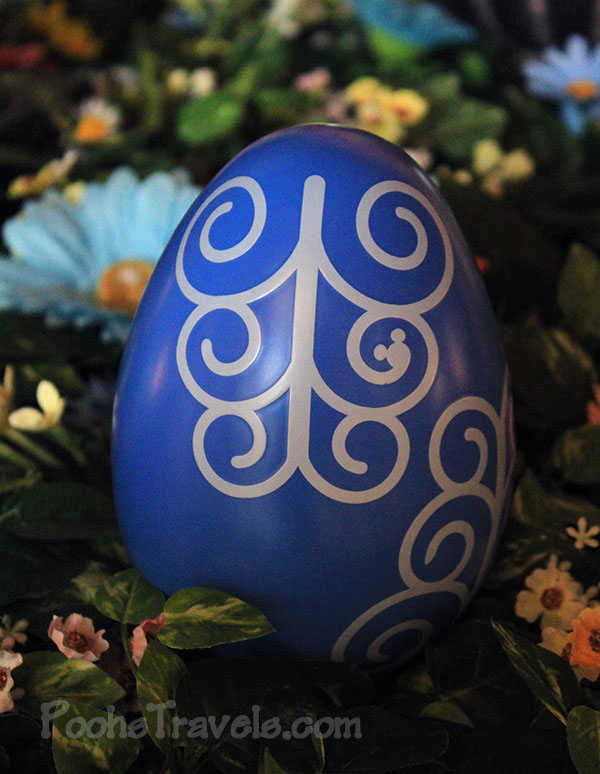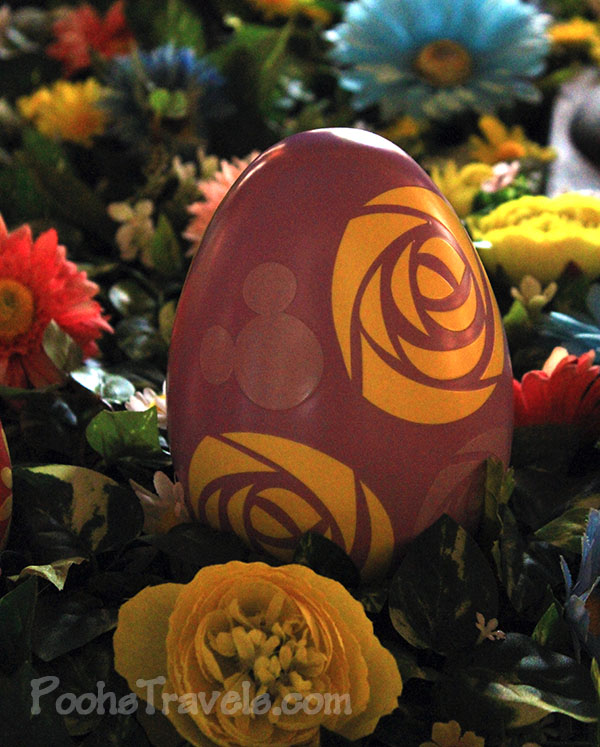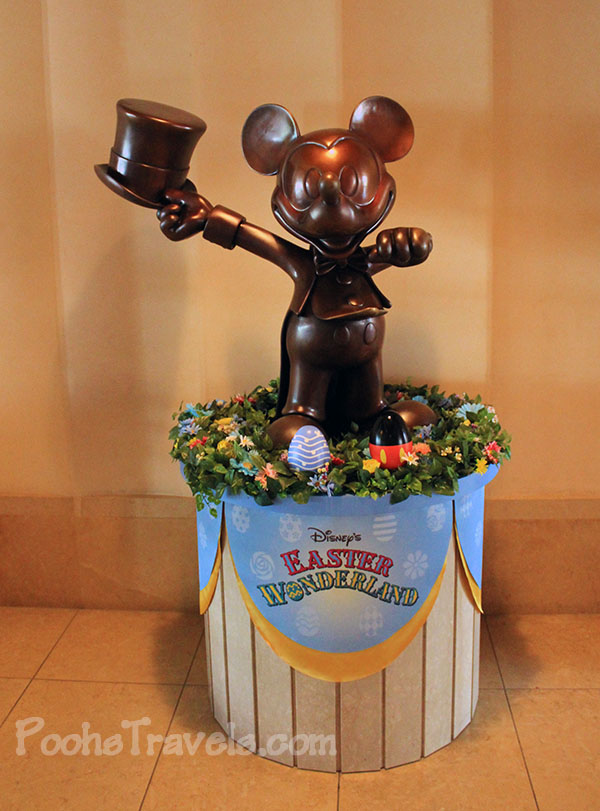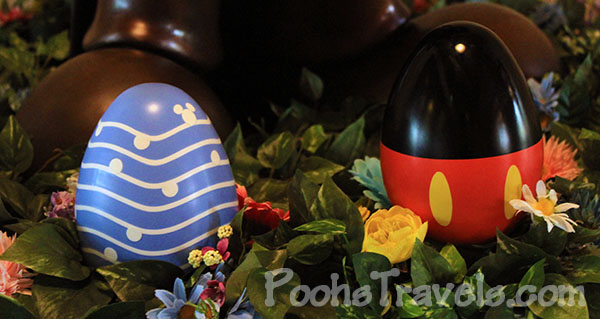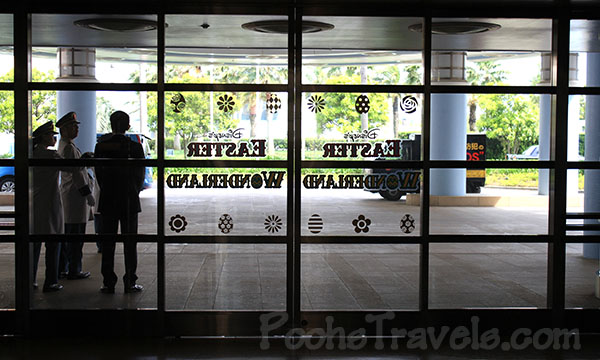 Other Easter Wonderland 2011 Posts:
Easter Wonderland 2011: Tokyo Disneyland Park Decorations
Easter Wonderland 2011: Easter Egg Hunt at Tokyo Disneyland
Easter Wonderland 2011: Seasonal Treats at Tokyo Disneyland
The following two tabs change content below.
Erin De Santiago
A lifelong Disney fanatic and freelance writer currently based in Asia. Sharing Disney tips and photos from the various Disney Theme Parks around the world.
Latest posts by Erin De Santiago (see all)